! open new page from links>
Indycar 2016
Verizon IndyCar Series to Race at Historic Road America in 2016
INDIANAPOLIS (Aug. 8, 2015) - INDYCAR announced today that Road America, the historic permanent road course in Elkhart Lake, Wis., will make its return to the Verizon IndyCar Series schedule in 2016. The event is set for June 24-26 on the 14-turn, 4.048-mile circuit that hosted 25 Indy car races from 1982-2007.

INDYCAR Website
Upcoming Events:
ABC Indyfest 250 Milwaukee Mile

Iowa Corn 300 Iowa Speedway
News:
New Aero Kit for 2015
"It's going to be tough and competitive,": Graham Rahal
Montoya Leads Indianapolis Motor Speedway Opening Day
Montoya wins 2015 Indianapolis 500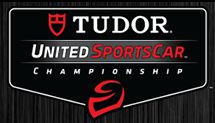 IMSA Website
2015 Road America:
IMSA - Tudor - Continental Tire Road Race Showcase Formerly ALMS
TUDOR United SportsCar Championship
IMSA 2015 Schedule
---
---
Images May Be Licensed For Editorial and News Use Only!
Motorsport Images on Shutterstock

Motorsport - IRL - Indycar Formula Racing stock photos on shutterstock Photos by HodagMedia

Indycar Racing Photos -Iowa Speedway and Milwaukee Mile 2015 - HodagMedia

Iowa Speedway, Milwaukee Mile, Barber Alabama 2009, 2010, 2011, 2012, 2013, 2014 - HodagMedia

Racing photography by Peter Klinger at Alamy
---
Click on any photo to see a larger version

---

Questions? Need something you don't see?
---
My Stock Photos on Alamy and Shutterstock
---
Pete Klinger &copy 1998 - &nbsp All Rights Reserved &nbsp
Motorsport-Monitor
For Editorial and News Use Only!
Nov 2013 Reset &nbsp